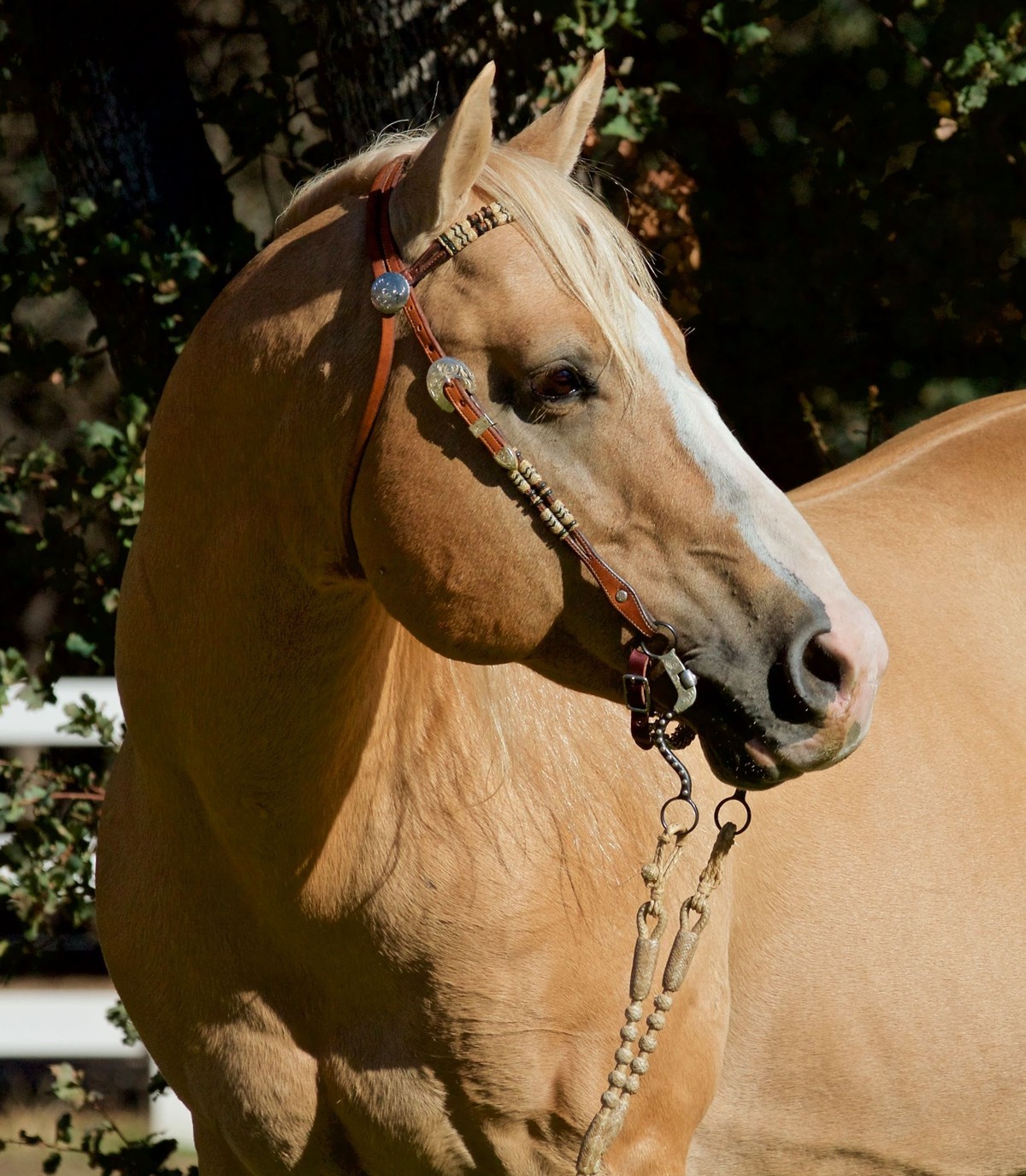 2023 Breeding Fee $750 LFG

Includes $250 Booking Fee

First Shipment of Semen Included in Breeding fee. Mare owner pays freight charges.
Chute fee $250 for mares staying at Flying H Ranch.
Mare care $22/day dry, $24/day wet. Clean, safe mare facilities available.
Quality shipped semen available counted and processed to the highest standards every time.

Click here for Tee J Iceman's
PEDIGREE

Breeding Contract
Click Here
2003 Dunalino Stallion ♦ 16.1 Hands ♦ 1,450 Lbs
AQHA #4,501,654 ♦ NFQHA #F0,031,647 (94%) ♦ FQHA #2,634 (95%)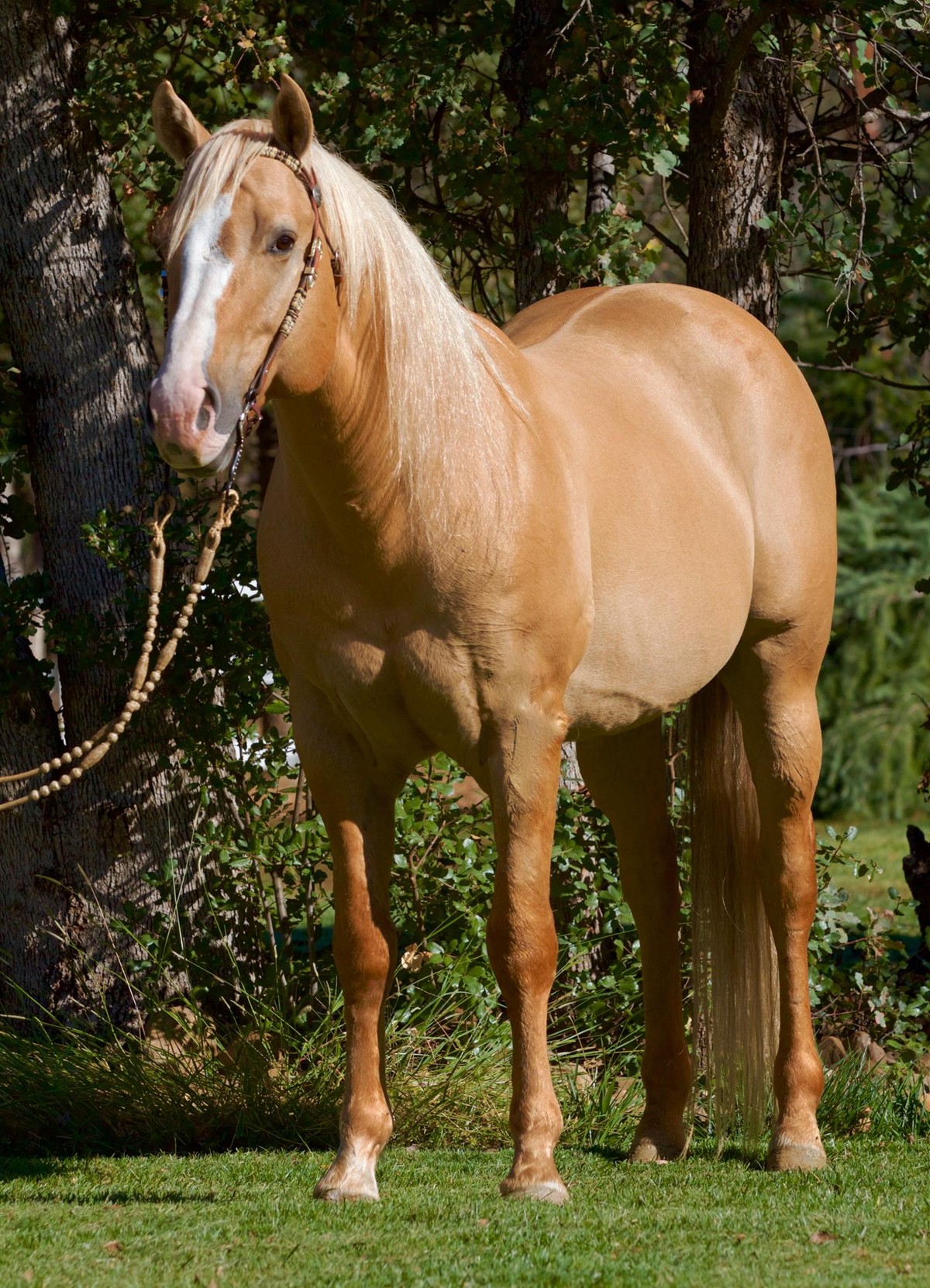 Iceman is a beautiful dun and palomino (dunalino) stallion with the quietest disposition you will ever find in a stallion. He sires his size, color and quiet attitudes. Iceman has worked on the ranch, gathering cattle, sorting and branding up until he injured his left shoulder a couple of years ago. He is quiet around mares and doesn't mind going to work. His foals are ALL gentle and kind like him. We have never had a problem with bad attitudes, bucking or any bad behavior. In fact, we can hardly keep the foals away from us. His offspring make great companions in any arena.
Ice carries the dun gene, cream gene and dun factors. His foals have a high percentage chance of inheriting one of his dilution genes. To date he has sired 99% Dun &/or Creme gene foals. (6/11/21)
ee, Aa, Crcr, Dd and carries nd1 and nd2.

UC Davis Genetic Tested, 4 Panel - N/N, N/PSSM1, OWLS N/N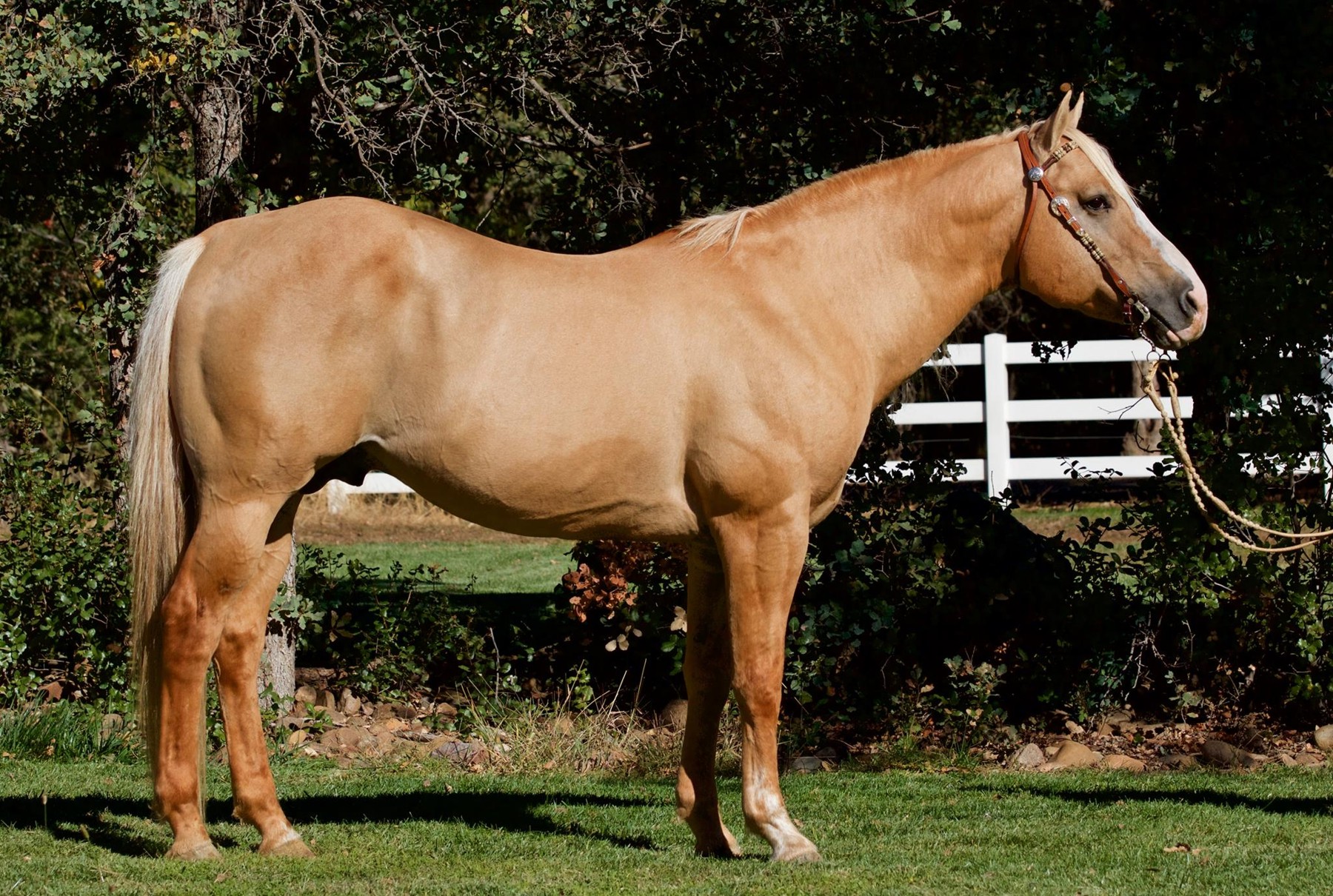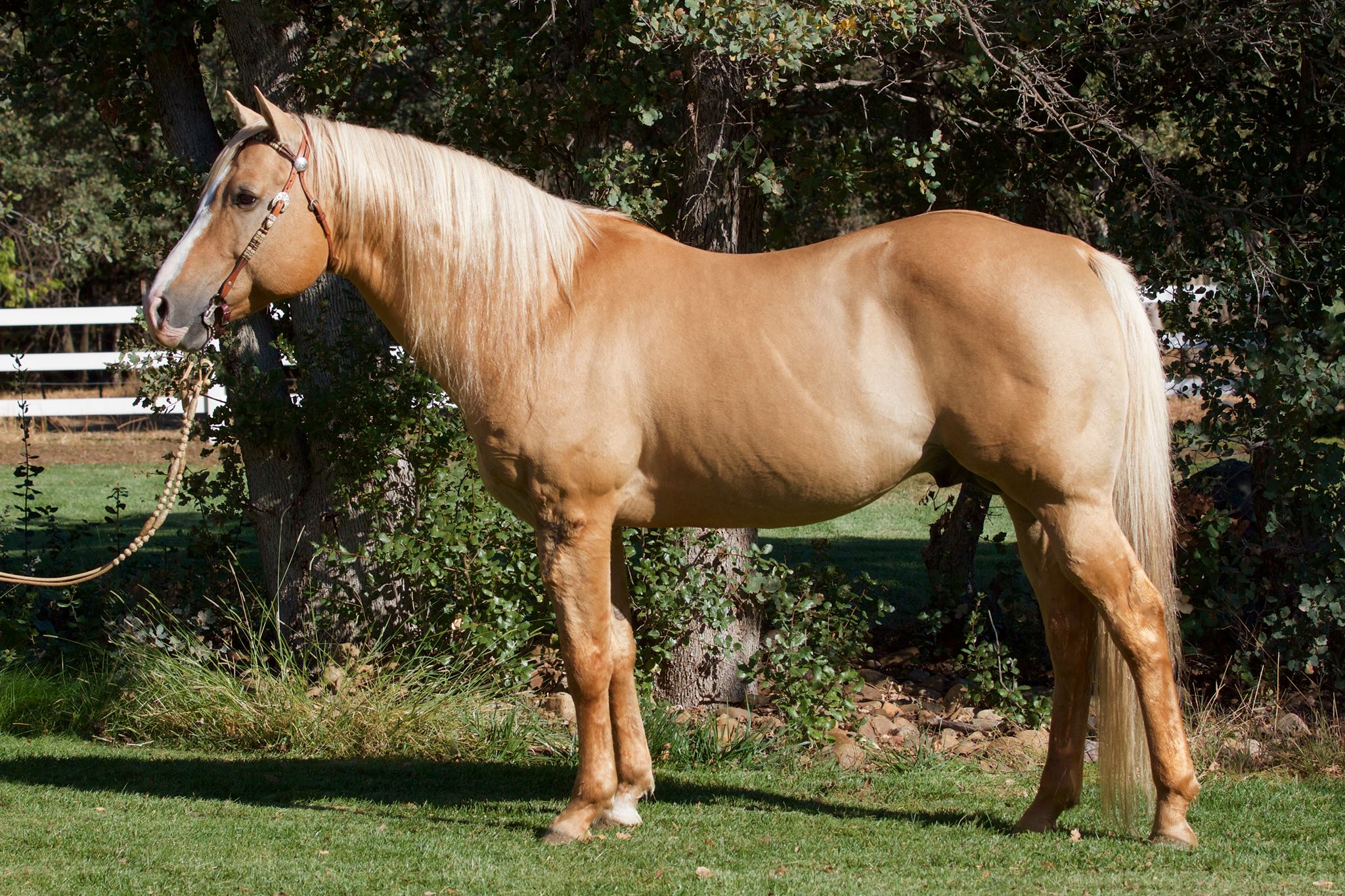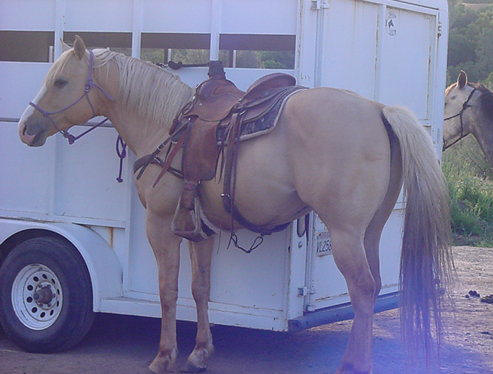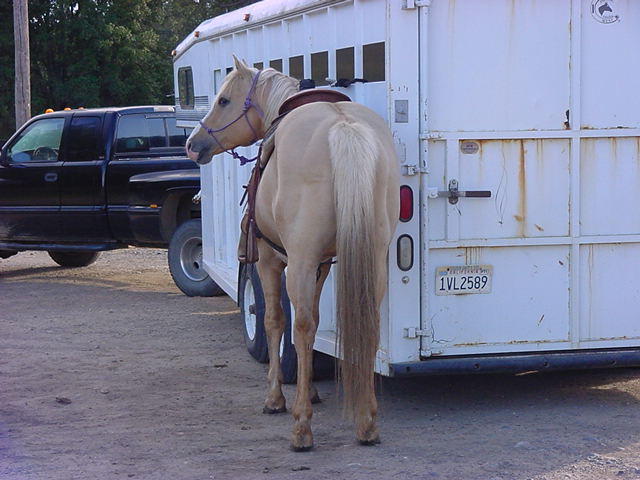 Iceman in his working clothes, going out for the morning gather and branding.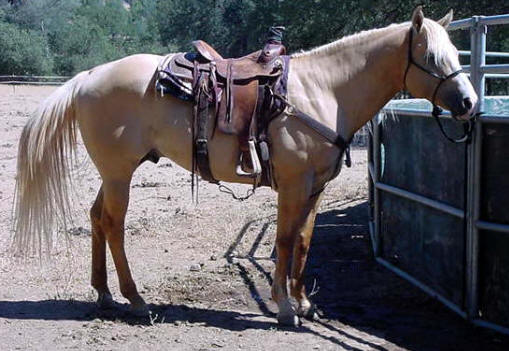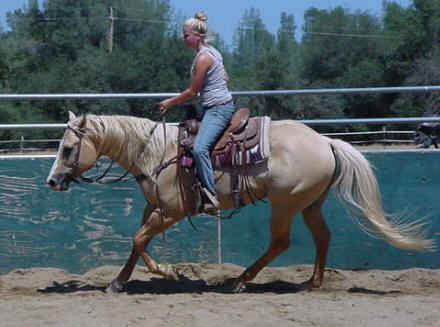 Going through the paces as a youngster.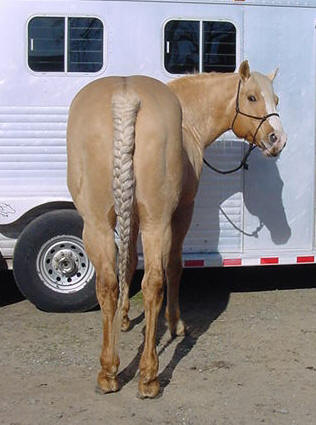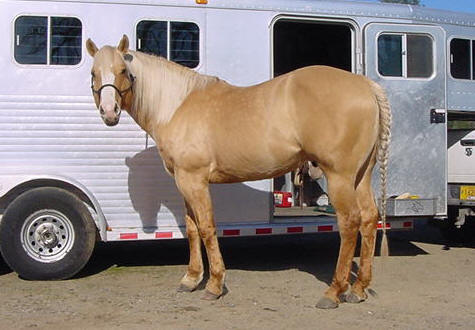 Ice still likes being "prettied up" for the Ladies!